Details about Factory OEM Auto Style Full Automatic Car Wireless Charger Mount
Features:
Anti-skid arm clamp is more stable
Innovative concave clip arm, more fit to the mobile phone, arm clip and the inner side of bottom bracket Silicone anti-slip pad, firmly clamp the mobile phone, take care of your Smart devices.
Driving navigation charging completed at the same time
It is not only a mobile phone bracket but also a wireless car charger. Driving process In the middle of the navigation side charging, enjoy the convenience of technology.
The wearer is still sensitive
Put on the case of the mobile phone, it can also be charged by normal induction without disassembly, which will not affect the use.
Support Glove Mode
Physical + sensor button, when you can't touch the sensor normally with gloves, You can press the key to open the bracket.
Convective heat dissipation is safe and efficient
Back convection cooling hole, make air circulation, better heat dissipation, no hot charging.
Rainbow light
Innovative rainbow indicator atmosphere light, green and blue. two-color indicator, charging state at a glance.
Any combination of multiple shells
It can be customized to meet different market demands.
Stable and unshakable
It can be matched with an air outlet or suction cup clamp to firmly absorb and clamp, The installation is simple and stable.
Multiple protection safe charging
Built-in the intelligent chip, automatic matching current, control charging power, safe and fast.
Sepcifications:
Name: full automatic vehicle bracket
Model: CW15
Color: Black
Material: ABS + silicone + plastic
Input power:5V/ 2A9V/ 2A
Output power: 15W (max)
Effective distance of wireless charging: 3 ~ 6mm
Conversion efficiency: slow charging≥70%, fast charging≥75%
Working frequency: 110-205khz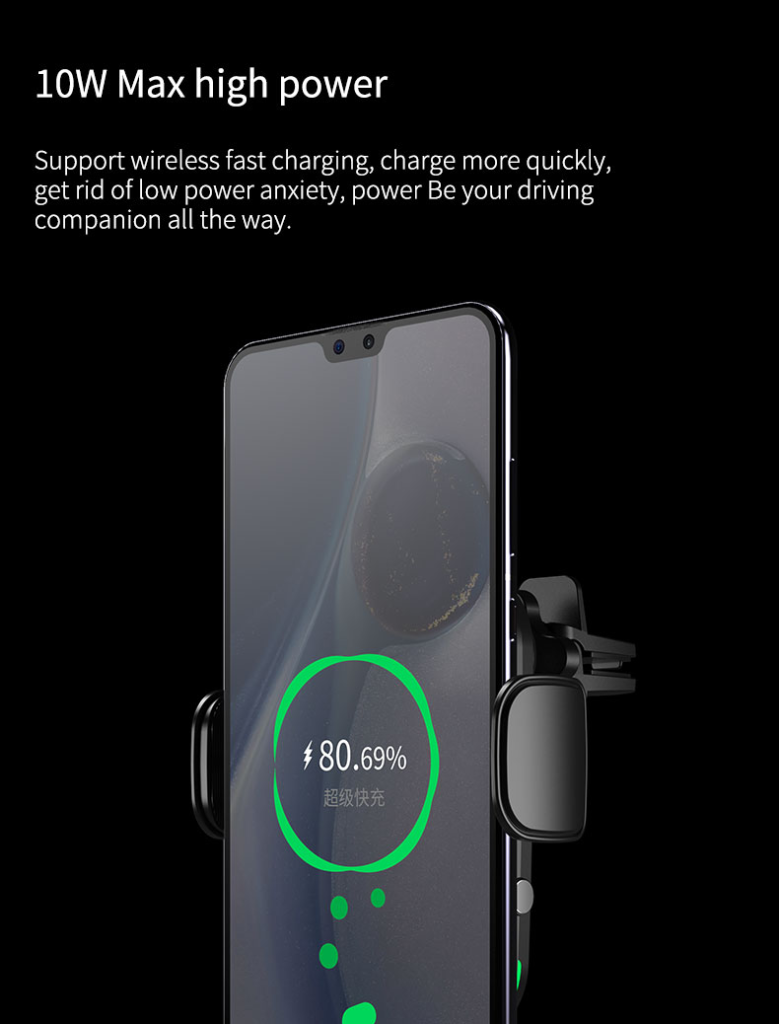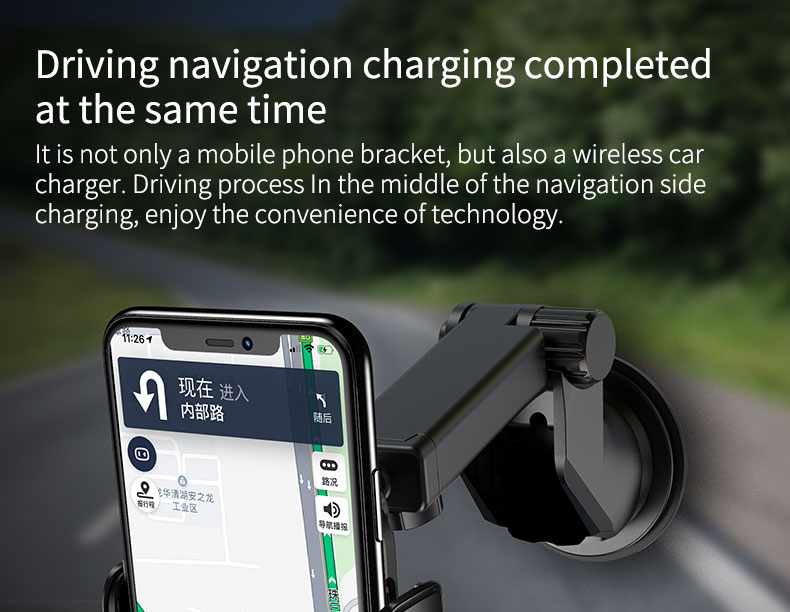 Share Factory OEM Auto Style Full Automatic Car Wireless Charger Mount With Your Clients